Facebook Live Webinar on Pet Adoption featuring Victoria Stilwell: October 8, 2020
POSTED ON : September 29th, 2020
The pet adoption landscape: What you need to know about adopting a pet
With more time spent at home, right now could be a great time for your clients to introduce a new furry family member into the mix. Trupanion is partnering with the Humane Society of the US on the first in a series of webinars showcasing everything pet owners need to know about adopting a pet.
Special guest Victoria Stilwell, best-selling author and star of "It's Me or the Dog," will join to give her expertise on responsible pet adoption during a pandemic.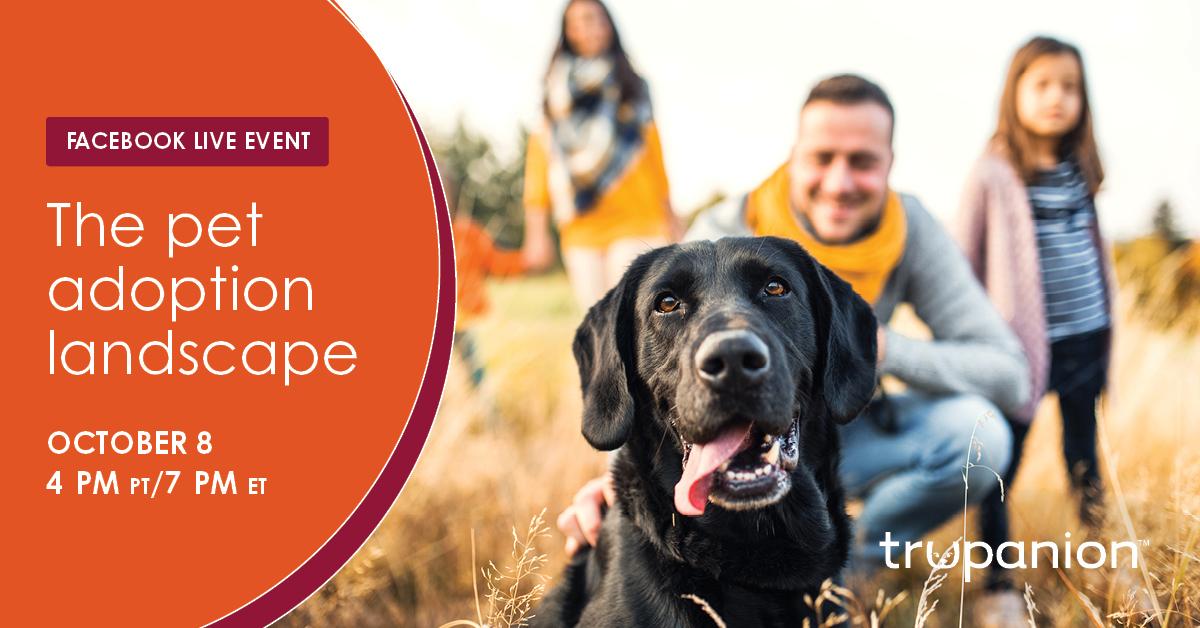 We'll also be joined by pet behaviorist Dr. Lisa Radosta; Amy Nichols, Vice President, Companion Animals for the Humane Society of the US; Dr. Carrie Jurney, president of Not One More Vet; and Trupanion's own Chief Veterinary Officer Dr. Steve Weinrauch.
Through the pandemic and natural disasters, pet adoption may look a little different, but we want to ensure pet owners know that they can still help these pets.
Here are some topics our experts will discuss:
How to prepare for fostering or adopting a new pet
Shelter heroes and what they recommend when adopting a new pet
How to ensure new pets visit a veterinarian during a pandemic
Training and behavioral tips
And more!
Visit the link below to register yourself for this event and share it with your friends, colleagues, and clients.