We're turning 140! Well, in dog years.
POSTED ON : September 24th, 2020
The year 2020 marks Trupanion's golden birthday – 20 years of protecting pets and offering pet owners peace of mind.
From the beginning
A business trailblazer and passionate animal lover, Darryl Rawlings is the fearless leader and Founder of Trupanion. The idea to start Trupanion came to Darryl during an unfortunate event in his life. He joined his parents as they took their family dog, Mitzy to the veterinarian for a serious – but treatable – injury. The veterinarian told his parents it would cost $2,000 to give Mitzy the treatment she needed. His parents didn't have $2,000. They left the vet without their beloved pet. Darryl knew even then, as a young teenager, that there had to be a better way for pet owners to afford veterinary care, so they never had to be in a situation like he and his parents had been in.
Fast forward 10 years. With the memory of that fateful day with Mitzy still firmly planted in his mind fueling his dream to help families afford veterinary care for their beloved pets, he kept coming back to his concept for Trupanion: a veterinary-centered, fairly-priced insurance policy that pet owners could count on during their most stressful situations with their pets. With his trusty dog Monty by his side, Darryl developed his plan while living on his sailboat outside of Vancouver, British Columbia. In 2000, Darryl became Chief Executive Officer of Trupanion and Monty became the first Trupanion-insured pet.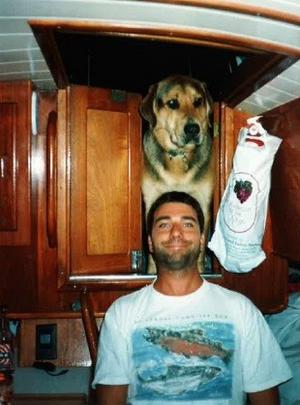 20 years of protecting pets
Since 2000, we have reached:

Get your clients involved
Everyone loves sharing in a celebration – especially if that includes showing off pictures of their beloved pets. Encourage your clients to share photos on social media of themselves celebrating big life events with their pets. When they include #TrupanionHappy, their photo will be featured on our celebration collage at Trupanion.com/golden-birthday.