Have you heard we can pay any hospital directly in seconds?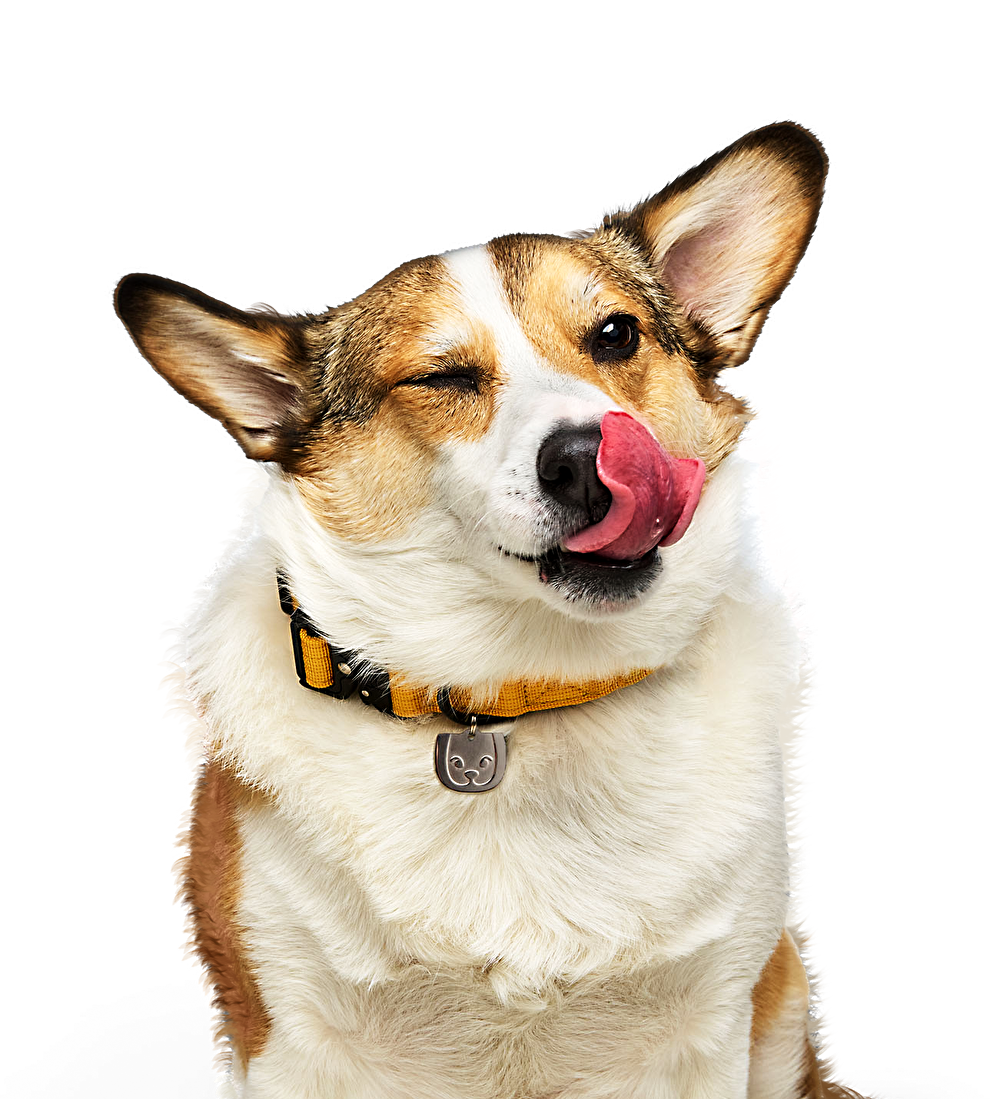 Welcome, veterinary professionals!
Our free game-changing vet portal, designed for busy hospitals.
This free, web-based solution was created by veterinarians to help eliminate administrative hassles, so you can focus on providing the best care.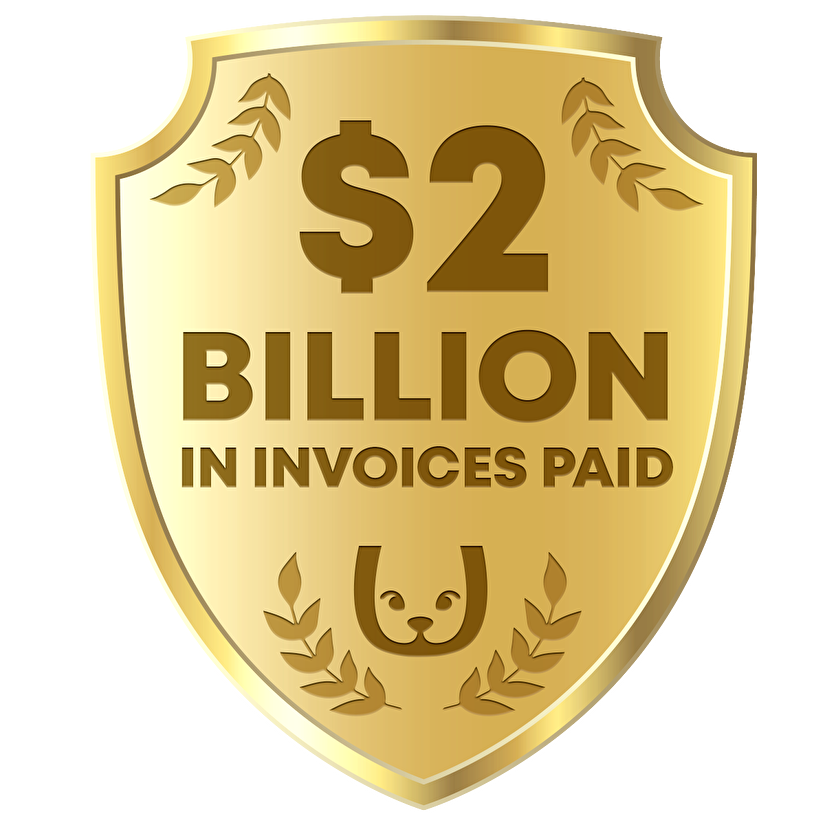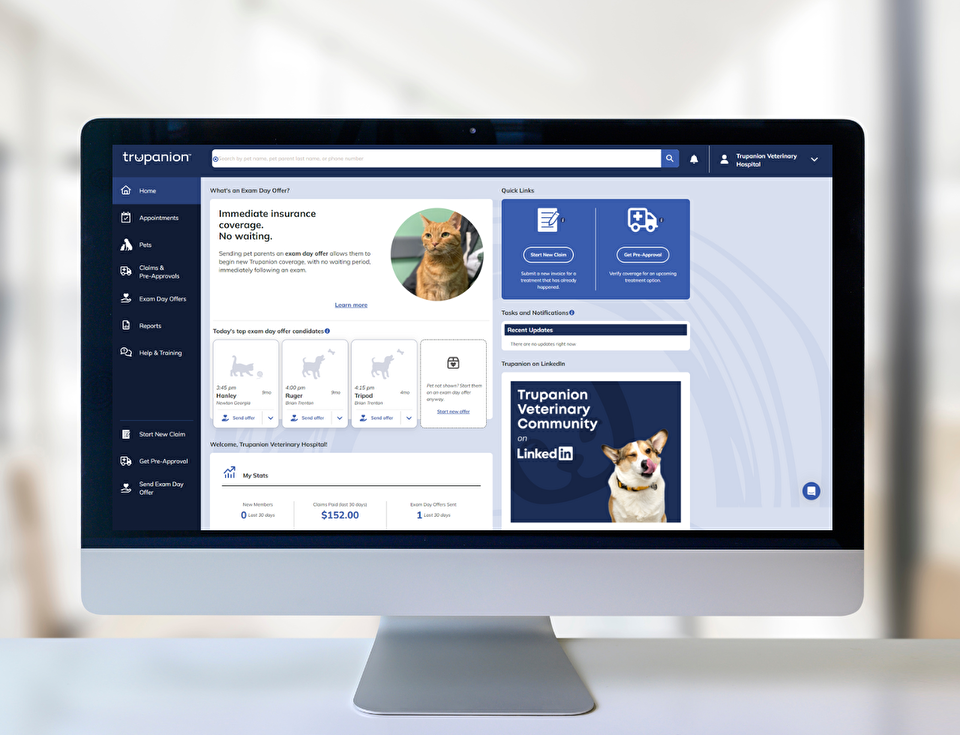 So, who are we?
We're Trupanion—a group of pet lovers like you. And we don't just appreciate the work you do for pets; we're dedicated to supporting it. That's why we've revolutionized medical insurance for pets by eliminating the traditional reimbursement model.
Our free, patented, web-based vet portal simplifies the process and allows us to provide claims decisions within minutes! No more uncomfortable financial conversations with pet owners – because Trupanion Insurance pays first. Connect with us today to learn more about how to elevate your practice with Trupanion.
Contact us today
Learn more about Trupanion's software and how it can benefit your hospital and make your job easier.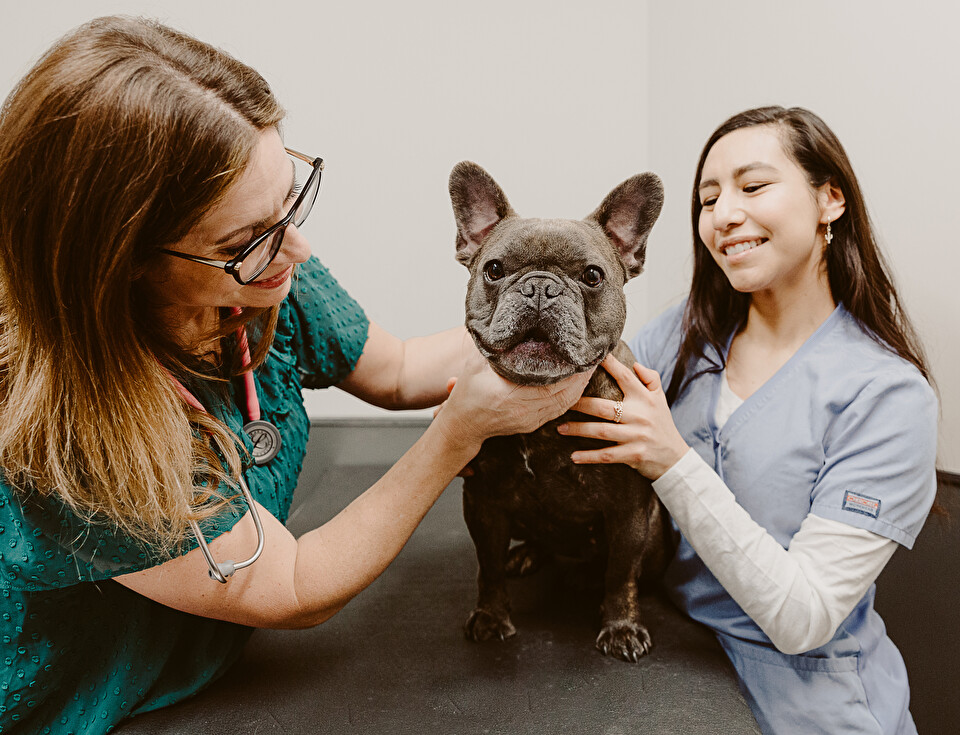 The Trupanion difference
Digital Exam Day Offers1 — a paperless way to help grow your insured client base
Electronic claims decisions and payment, often paid within seconds.
We pay first! Trupanion can pay your hospital directly at checkout.
Effortless integration with your practice management system
No cost to you, ever. In fact, you can see a revenue increase based on reduced credit card transaction fees and a larger Trupanion-insured client base, who spend 80% more.†