The Best Way to Help Clients Research Medical Insurance for Pets
BY: JACKIE THOMPSON |
POSTED ON : NOVEMBER 19, 2019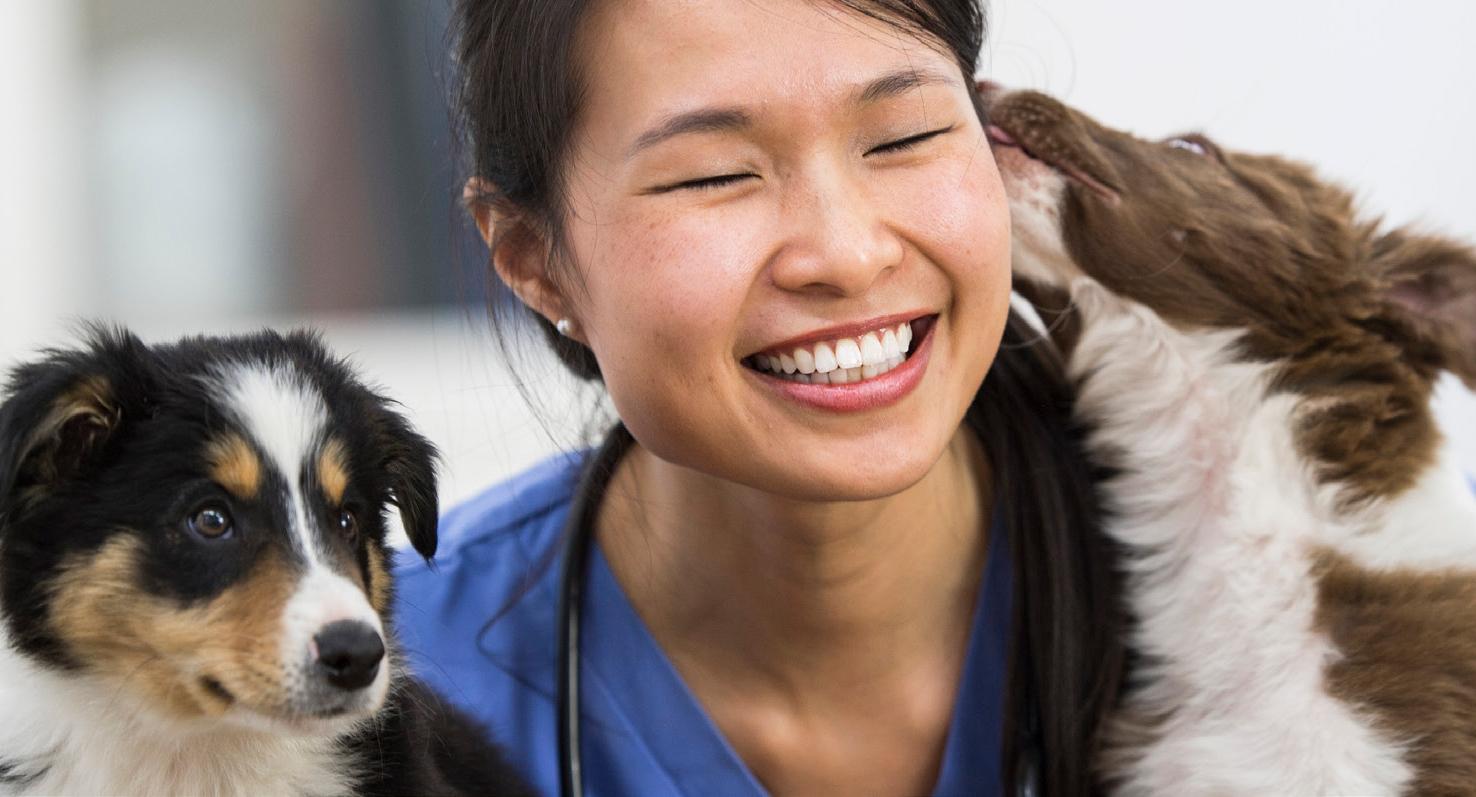 You can't tell a client when their pet will experience a serious illness or injury. And you can't pinpoint the exact moment they should begin saving for a costly procedure. Predicting the future is difficult, unless you're a fortune teller or have a crystal ball*. (In that case, we have some questions.)

What you can do is discuss cost of care and the importance of preparing for the unexpected.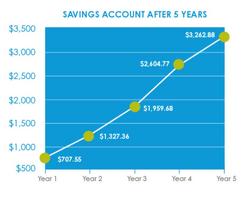 Preparing for the Unexpected
According to a recent report by the
Federal Reserve
, nearly 40% of Americans would struggle to cover an unexpected $400 expense1. That tells us two things. First, cost of care conversations are more important than ever, especially with 80 percent of pet owners feeling like their pet is a member of the family, according to
IDEXX Laboratories
2
. Second, even if pet owners are setting aside money in a savings account each month, it's not enough. The graph to the left shows what a typical savings account probably looks like for a lot of your clients.
As you can see, it wouldn't take much to wipe it out. Something as simple as an ingested sock or piece of string has the potential to send a pet owner into the negative, especially if the pet continues to have digestive issues and follow-up appointments become necessary. And then there are credit cards (sigh). Putting hundreds or thousands of dollars on a credit card for something unexpected is less than ideal for anyone. Looking at you, interest rates.
Enter medical insurance for pets. Having an insured pet means clients don't have to worry as much about how they'll come up with $400 (or, more likely, much more than that for an unexpected accident or illness. It's a truly proactive approach to pet care. And it starts with an informed decision.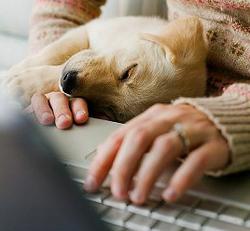 Encouraging Informed Decisions
At this point, you might be thinking, "But I don't sell insurance and I don't want to." We could not agree more.
As the expert in animal medicine, you're one of—if not the most—influential people in a pet owner's life. Discussing cost of care and mentioning medical insurance for pets as part of proactive, responsible pet ownership will go a long way in helping pet owners prepare for the unexpected. And then there's you. You didn't go to school to be a financial advisor. You went so you could provide pets with the best possible care. The more clients you see with insured pets, the more you can take the best course of action (and not settle for plan B or C).
The great news?
It really doesn't take much. You're likely aware that not all insurance plans are the same (though many are packed with the same, seemingly endless jargon). They typically vary in quality and degree of coverage. And with a variety of competing options, your clients might not know where to start in their search. Try sharing this
Questions to Ask
handout, which outlines topics to consider when choosing the right medical insurance provider.
And there's another way you can support them in the research process. Our Exam Day Offers completely eliminate the risk of waiting while they research.
That's about it.
You keep doing what you do best, and pet owners turn to insurance providers with their questions.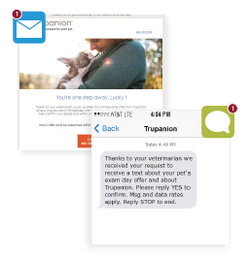 Exam Day Offers
Exam Day Offers empower your clients to make an informed decision about medical insurance for pets, without the risk of financial worry if their pet suffers an unexpected injury or illness. They offer the same lifelong coverage as our core policy, but with no waiting periods. The impact of Exam Day Offers can be significant. See for yourself:
"A client adopted a new puppy and signed up for Trupanion following their initial wellness visit. Within 24 hours, the puppy slipped out a front door and was hit by a car. With Trupanion in place, they were easily able to provide the necessary care for their new addition and ensure a full recovery."
—Danielle Russ, LVT, BS, BA, AS
So, the next time a client is interested in medical insurance for their pet and wants to do some research, you can let us know—
with the click of a button
. We'll send interested clients an email and text with an Exam Day Offer.
Interested in learning more about Exam Day Offers? Click here or give us a call at 855.727.9085.
*Although not a crystal ball, we do have a guide of more than 25 dog breeds and their commonly claimed conditions. And we're always adding more. Originally requested by a veterinarian, it can support your hunches and help pet owners prepare for their dogs' life.